A new standard for accessibility reporting through automation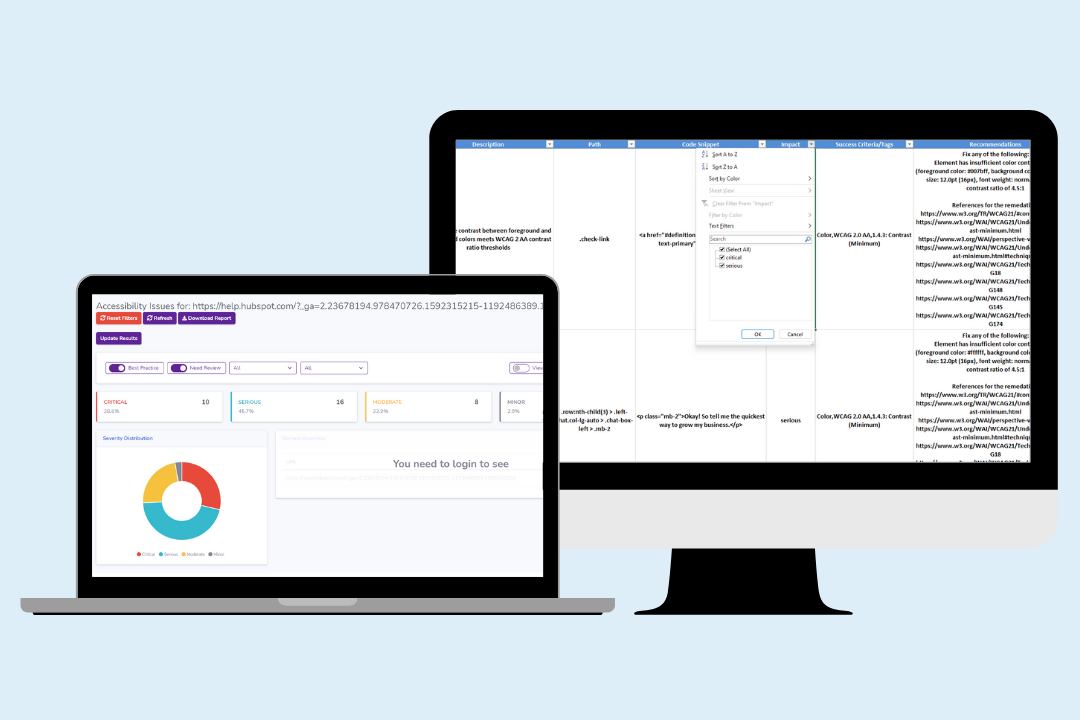 Struggling to write Accessibility Reports?
Easy installation – Setup the web accessibility tool with a simple click, as a Chrome browser extension
Granular Reporting – Experience an interactive dashboard with a detailed breakdown of issues
Multiple URL download – Audit unlimited URLs, save, and download all in one file for quick availability
Reporting Template – Use a pre-built, consolidated reporting template with custom headers and download in Excel format
Compare data – Archive and retrieve data for future use, comparison or further analysis
Instant Accessibility Report
Identify WCAG 2.1 Accessibility violation, get recommendations and fixes in one platform.

Audit your website for Accessibility errors. Scan a web page URL to generate an automated report.
Identify the severity of the web accessibility issues on the Wcag
Checker dashboard, with attractive visual charts and summaries.
Use appropriate filters to sort the errors for a 360-degree visibility.
You can select from the two filters severity and success criteria failures for complete transparency
Not sure where to start? Book a call today!
If you have reached this far down on the page, you probably have accessibility on your mind. Talk to us to figure out what you need.